Meeting rooms in Central London aren't hard to come by, but you may have to look a bit harder to find somewhere a bit special in the Square Mile. Before you do, we have 5 suggestions for exclusive business meeting venues located in the City of London that are worth checking out.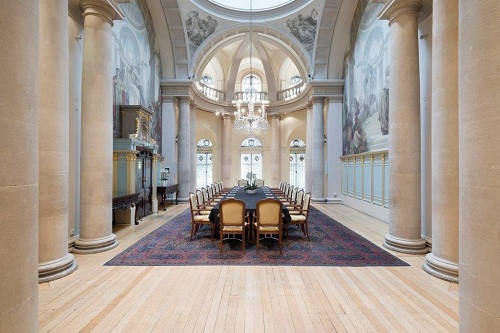 A Grade II listed building dating from the late Victorian era, One Moorgate Place offers a range of diverse meeting spaces. The Main Reception Room and Members' Room shows off the opulence of the building's architectural heritage while the historic Small Reception Room is resplendent with 18th and 19th century furnishings and has been the venue for many governmental meetings.
There's also a classic modern Boardroom accommodating up to 24 executives as well as many smaller meeting rooms that have been updated to modern designs. Most rooms can be configured to any business meeting requirements including boardroom style, theatre, auditorium and classroom.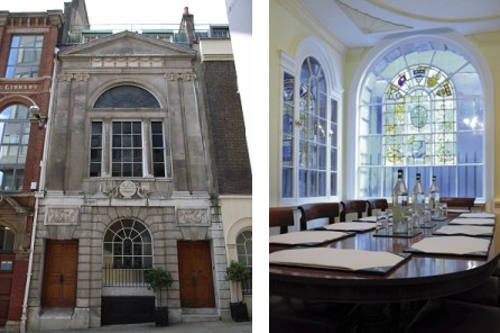 One of London's finest venues, this elegant 18th century Georgian Hall in the City of London was designed by William Blackburn. Watermen's Hall is the perfect space for executive meetings, private dining events, client receptions and more.
There are four unique rooms – all fully air conditioned and with WiFi. The Parlour Room with its beautiful stained glass windows and the wood panelled Silver Room with historical prints and books each accommodates up to 20 people. For larger meetings, the elegant, historic Freemen's Room and Court Room can be set up as a boardroom for approximately 30 attendees or reception for 70-100.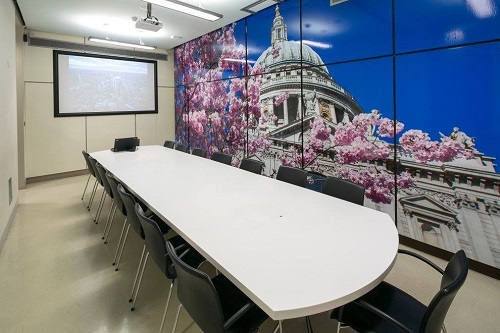 A unique educational venue and the place to learn all about the Square Mile, The City Centre is a forward looking venue that represents the City of London as a world class financial and business centre. The City Centre is open for private hire, with a number of event spaces for business meetings and conferences, dining events and receptions.
There's a state-of-the-art Boardroom that seats up to 18 people, while the Conference Room can seat 30 guests boardroom style. The Model & Exhibition Room features a model of the Square Mile and can hold up to 110 people; the Roman Amphitheatre is a historic space for private events and dinners.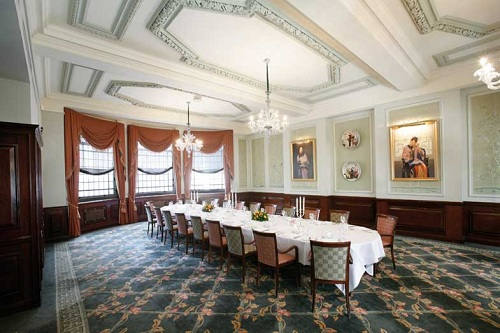 An exclusive private club catering for the modern business professional, the London Capital Club was founded in 1843. It's the perfect venue for business meetings, social functions and dining events in the City of London.
The Club has a reputation for excellence and personal service. Spread over 6 floors, with 6 different dining spaces and several private rooms for hire, any number of guests up to 150 can be accommodated. Rooms include the Boardroom, a splendid Regency style room with mahogany panelled walls, the Gresham, the Walbrook Grill, the Oriental, the Marco Polo, and the Wren.
A spacious and unique venue in the City of London, the America Square Conference Centre has a wealth of flexible and spacious rooms for hire for every occasion, ranging from small 1 to 1 meeting rooms to larger events and conferences. The venue has recently been comprehensively refurbished and kitted out with leading edge facilities and modern technology, making it a wonderful choice for all kinds of business events.
With a nod to the City's historical roots, the original London Wall – one of the largest building projects in Roman Britain – runs right through the Conference Centre, creating a unique and fascinating feature for the visitor.