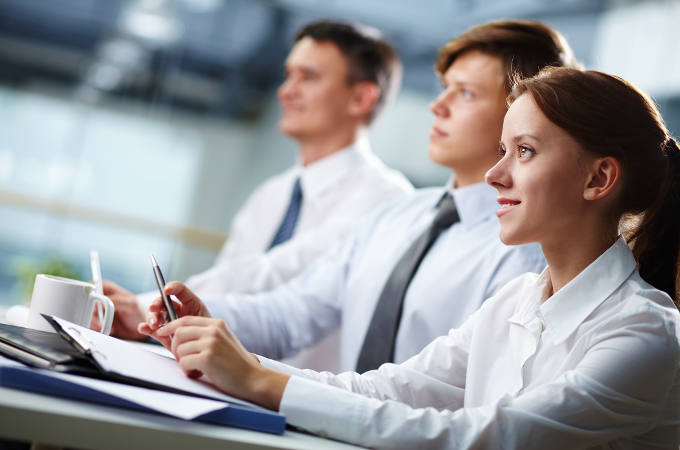 Over the past 18 months or so, most training has been done online due to the pandemic. However, now things are opening up, it could be time to get your staff together again. Like all event planning, booking a corporate training venue is unlikely to be a quick or easy job. There are many important factors that need to be considered to make sure that the space is just right for your company's training needs and your delegates' convenience.
No matter how well prepared or thought out your training programme may be, if the venue is wrong it can all go horribly pear shaped. Put bluntly, the choice of venue may well make all the difference between the success and failure of your training event – so no pressure then!
At Best Venues London, we know a thing or three about sourcing great corporate venues for our clients. Our experienced team is on hand to help with a vast selection of venue locations to choose from, scoping facilities, organising site visits, negotiating great rates and much more.
Working with us means that you can avoid these 5 very common mistakes that many people make when booking a training venue.
1 – Choosing the wrong location
The mantra 'location, location, location' doesn't only apply to house hunting. When it comes to organising a corporate training event, it shouldn't come as a surprise to find out that a training facility is only as good as the location it's in. Check to see where your shortlisted venues are situated and compare this to the format and programme for your event.
If you are expecting your delegates to make their own way there, proximity to public transport and/or plenty of car parking is a must. For residential events, check to see if there is on-site accommodation that participants can book, or if the nearest hotel is a few miles away adding time to the morning and evening commute. And what about catering – is lunch provided by the venue, is there an on-site cafeteria or restaurant, or will delegates have to scour the local area to find a place to eat?
By considering the practicalities of the event and choosing a training location that makes it easy for people to take part, you can bypass delays and complications and keep your schedule running smoothly.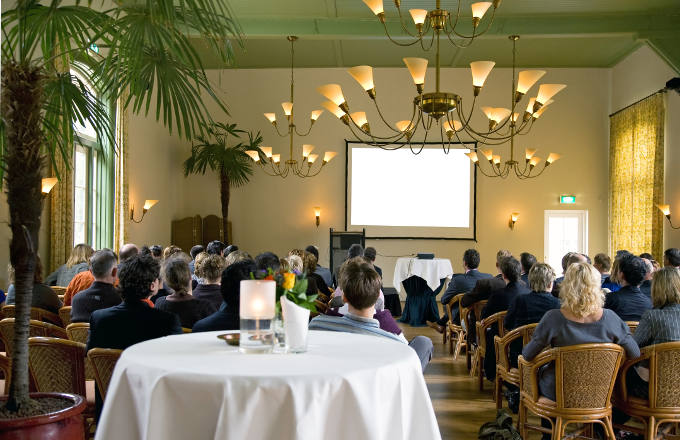 2 – Great venue, wrong training facilities
Sometimes, it's easy to be 'blinded' by the charm of what seems like the perfect venue. You may think you've found the ideal event space in a beautiful spot that everyone can get to easily, with fabulous on-site catering, the right number of bedrooms and great leisure amenities. That's fine for a corporate jolly – but did you consider your specific event requirements?
Is there enough meeting space and is it configured in the right way? Are there any hidden costs? How much flexibility is there with catering, IT/AV facilities, interior branding? Are you tied to the venue's own or preferred suppliers when you really want to make your own choices?
There are hundreds of training facilities that you could choose for your event – it's a buyer's market. Whether you prefer a modern conference centre, a country house hotel or a historic university venue, or something altogether more quirky, don't get carried away by the venue alone. It's got to be right for your training event.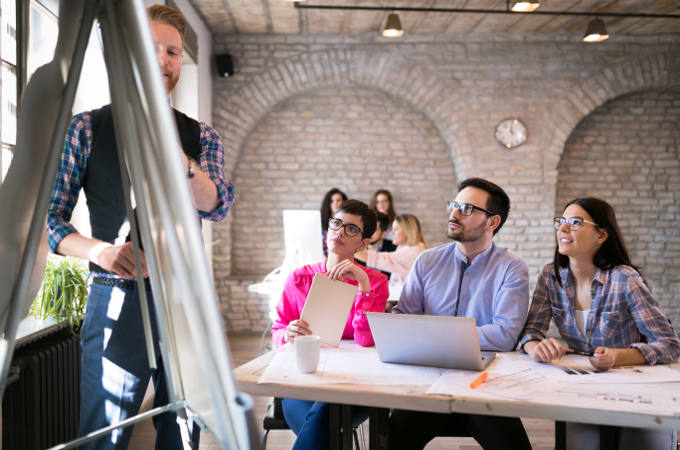 3 – Not bothering with a site visit
You'd have thought that finding a great training venue is easy. After all, there's a wealth of venues on offer and most have stunning websites that show off their facilities in plenty of detail, with gorgeous images and compelling customer reviews. Surely, this is enough to make the right choice?
Well, buyer beware – what you see is not necessarily what you get. Obviously, it's the website's job to promote the business and the photos they use will give you a good idea of the general feel of the place and the types of training spaces they have on offer. However, the risks associated with picking a training venue that looks great on the internet without checking it out in person first are simply too great.
Before you make the commitment to book, make it a policy to always carry out a site visit. That way, you can see for yourself if the impression created online is borne out in real life, and whether the training space will actually be suitable for your event.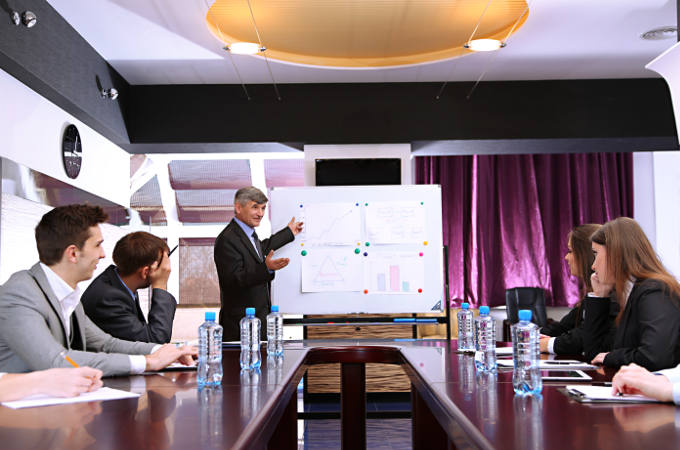 4 – Assuming that WiFi is not an issue
In our digital age – and unless you're deliberately planning an off-grid event – access to the internet is indispensable in any business context. The key issue that you must absolutely get a clear answer from the events team at your shortlisted training venues. Is there safe and reliable WiFi in the training room(s), communal areas and on-site accommodation?
You might be surprised to find out that despite the pervasiveness of broadband, not all geographical areas are covered, the connections aren't always reliable and some venues make a charge for wireless internet use. It is unwise to assume that all meeting places offer free, safe WiFi, however sophisticated their AV/IT equipment and facilities may be.
Even if you've ascertained that the venue does offer internet, make sure that it is robust enough to support your event needs. Discuss with the technical team at the venue how many users will be connecting to the network at any one time – there could be several events taking place simultaneously – and what their requirements will be. Logging into online programmes? Streaming video? It's a good idea to test the broadband connection to be absolutely sure that it can handle the internet demands of your group without a glitch.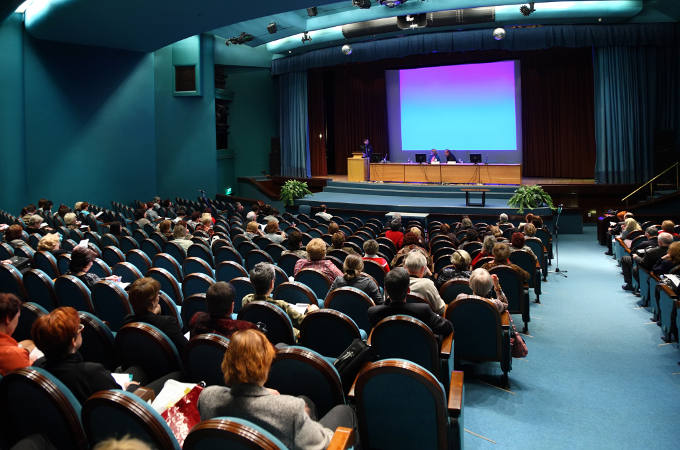 5 – Trying to do it all yourself
The job of organising a corporate training event should not be underestimated. In an effort to reconcile the needs of many stakeholders, there's a long list of requirements that must be satisfied, while timescales and budgetary requirements must be met. The devil, as they say, is in the detail.
Finding the right venue is an integral part of the task, which can be both daunting and time consuming and a lot more difficult that it may seem at first. This is where the services of a professional venue finder are worth their weight in gold.
At Best Venues London, we see ourselves as your ally and a useful extension of your in-house team, saving you both time and money. As an established independent company, the advice we provide is impartial and totally professional, meaning we work on your behalf and to your brief. And the best bit? Our specialist venue finding service is entirely free of charge! Why not make contact today on 020 7186 8687 for a no-obligation chat with our friendly team?