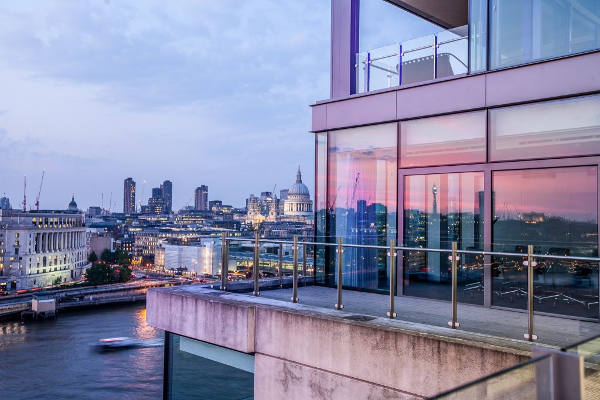 Finding the right venue for your event can make all the difference between success and failure. Whether you're organising a birthday party or business conference, product launch or gala dinner, the venue needs to provide the perfect envelope. This is where Best Venues London can help. In fact, it's what we've built our business around for over 20 years.
Once you've shortlisted a few possible event spaces that might fit the bill, it's important to book a site visit to each one and check them out. We can arrange all this for you. A site visit is your opportunity to see the venue in 3D and ask any questions to establish whether it really is fit for purpose.
One word of warning: don't get carried away by the building's ambience, its architecture or any friendly sales patter – keep a clear head and take a checklist. To help you, we've compiled a list of essential questions you should be asking when you visit a potential venue.
Is it Covid-19 secure?
Venues are likely to be able to open fully for business in 2021, but you need to be sure that the venue is safe and has a robust Covid policy in place.  Following the recent pandemic every venue should have one.
Location and transport
Where's the nearest train / tube / bus stop and how long to walk from there? Will your guests need to take a cab from the nearest train station? How frequently do public transport service operate at the time when your guests will be arriving/leaving? How easy is the venue to reach by car? Is there any on-site parking or public car parks nearby?
Ease of access
If you are booking several rooms in the same building, how easy is it to get from, say, the bar to the dining hall, or the meeting room to a breakout space? Are there lots of stairs, or long walks between different rooms? Will any mobility restricted guests be able to access the building easily? What about disabled access and lifts?
Cloakrooms and toilets
Is there a secure area to leave coats near the entrance? Are enough toilet facilities provided and are these located in convenient areas so as to minimise frustration and long queues? Importantly, are ladies' and gent's conveniences clean, modern and meticulously maintained?
Kitchen and catering
Whereabouts in the building is the bar, the kitchen, the café or the dining room located? Do these locations work with the 'flow' of your event or are they at the opposite end to your conference room? Visually inspect any catering areas in person to establish that they're big enough, have the right equipment and are kept in tip top condition.
External suppliers
Is there a preferred suppliers list for caterers, florists, set designers, entertainers, technical installers or any other suppliers relevant to your event? Is there a dry hire option and what are the terms and conditions?
On-site events management team
Who will be looking after you during the event? Are there enough knowledgeable staff members to provide assistance on the day/night? How do you best communicate with them before the event? Will they be able to accommodate last minute changes?
IT/AV and communications facilities
Is the venue technically well equipped for your event? Now is the time to check exactly what IT equipment is provided, if AV systems are suitable and broadband connections are fast enough for your needs. Are plenty of power sockets, cables, leads and other accessories available? Are there any sound restrictions that may affect your event? What about lighting and blackout curtains? Double check WiFi and mobile phone signals to make sure you're not left high and dry.
Exclusive use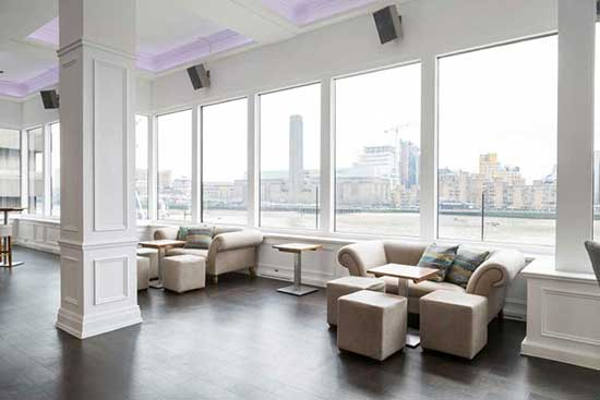 Will there be other events taking place at the same time as yours? What type of events and how will this impact on your event? Will it affect the use of shared facilities? Is exclusive venue hire an option and how would this affect the price?
Branding opportunities
What are the opportunities or limitations for adding corporate branding to the venue for a business conference, media event or product launch?
Terms and conditions
Finally, make sure you check the small print to get clarity of exactly what you get for the agreed price. What's included and, crucially, what's not included in the cost? Is there a deposit to be paid and how is this handled? Are there any additional hidden costs you may not be aware off? What's the cancellation policy?
Choosing the right event space can be fraught with difficulties when there are so many demands and requirements to be met for your business meeting or private celebrations. Luckily, you don't have to do this alone – we're here to do the hard work for you. For any help with finding the perfect venue or organising an amazing event or meeting, please contact Best Venues London on 020 7186 8687 today.