The National Motorcycle Museum in Birmingham is a completely unique meeting and events venue.  As you can guess from the title, this fantastic building houses some of the most rare, coveted and famous bikes from around the world, but this venue has a secret – an award-winning conferencing suite that can accommodate any kind of business event.  As a corporate venue, the Museum has been extraordinarily clever in designing the spaces used for functions here.  Paired with a fantastic location (just 5 minutes drive from Birmingham International Railway Station), the space on offer here is quite astounding.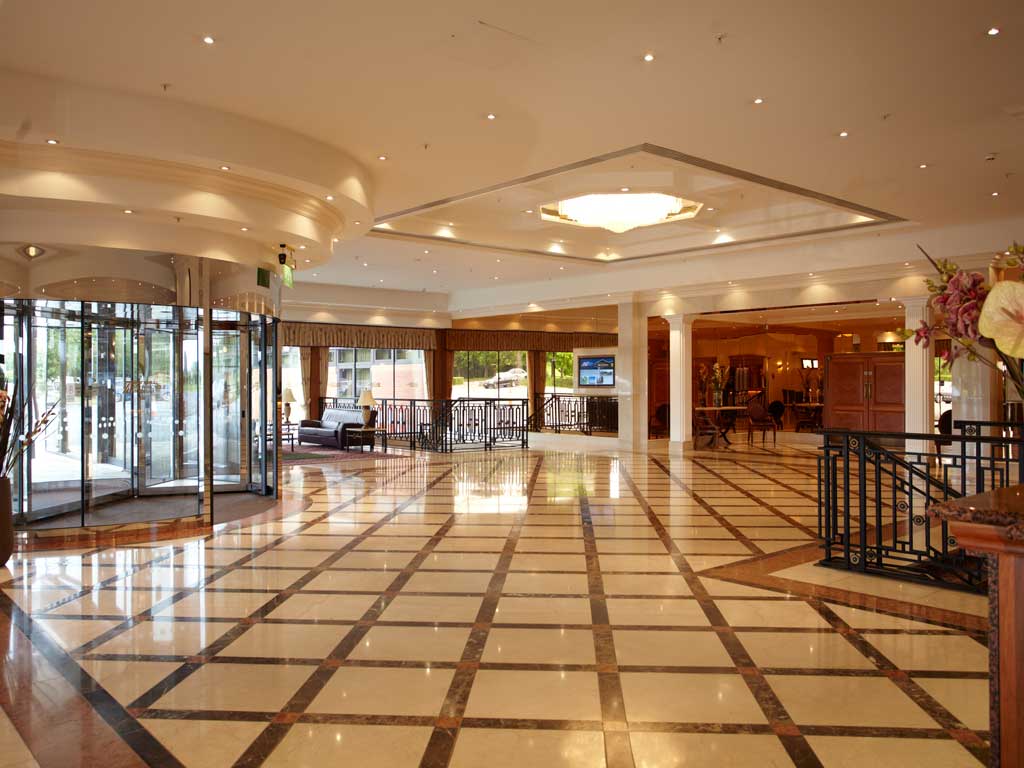 The largest of the 13 rooms available for hire here is The Britannia Suite, which can hold up to 1800 people, with a seat capacity in theatre style of 1400.  Completely private and often used for large-scale press launches, this room has a welcoming feel, and tasteful décor using cream painted wooden wall panels, contemporary ceiling lights and a stylish red patterned carpet.  The acoustics in the room are exceptional – with the carpet absorbing echo, while the wall panels soften and compliment voice amplification.  The Imperial Suite is the next largest with a capacity of 1354 theatre style and 1600 standing.
The smallest is The Wardroom Suite, which holds just 14 people for a private board meeting, interview, intimate dinner party, or as a smaller, private break out area.
A completely full range of AV and conferencing equipment is available and installed by an experienced team of technicians, who will also support you throughout your event.  As this venue often hosts banquets, catering is second nature.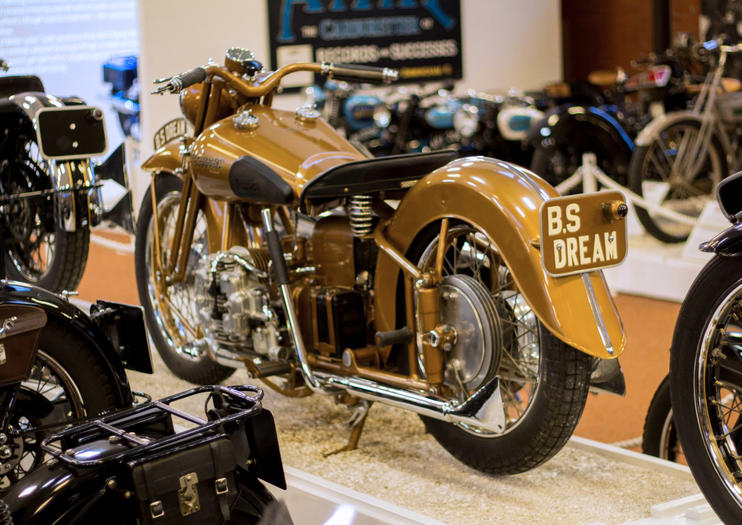 Now, onto the break out activity of a lifetime.  Even those who have no interest whatsoever in motorcycles will be drawn in by the exhibitions on display at this wonderful Museum.  While you can hire a tour guide for smaller groups to take you through exactly what you're looking at, we'd only really recommend this for enthusiasts.  The amount of motorcycles on display is enough to keep all your guests involved and interested, and there are some real 'wow' pieces such as modified bikes that have broken land speed records, battered old delivery bikes used for making deliveries during WW2, and classic, quirky examples of pop culture icons like beautifully preserved Vespas with Ben Sherman Mod Targets on the wheel caps.
Call Best Venues London to book your next conference or business event at The National Motorcycle Museum, and to get fantastic package deals on room hire, catering and equipment hire!