Capacity
Whole Venue 40 - 50
Venue Info
Cocktail Bar Central London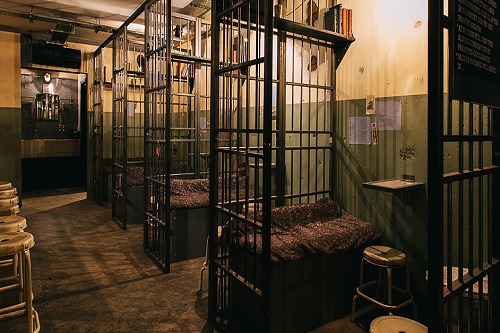 The Alcotraz Cocktail Bar Central London is a unique, and fascinating venue for hire.
A theatrical cocktail bar, the venue was inspired by the real life and infamous prison in USA known as the Alcatraz.From the moment you enter, you will be required to wear orange jumpsuits, just as the real prisoners did, before being led to rel metallic cells where your event will take place.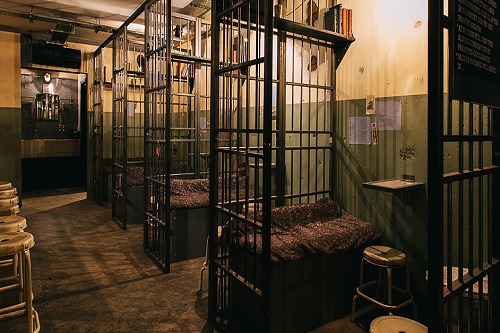 Alcotraz offers 9 cell spaces of different sizes and each comes complete with memorabilia by both fictional and real life inmates as well as authentic props, a fake toilet and a prison bed. The aptly named Visitation area is ideal for more intimate events catering to smaller groups, pairs and couples.
Hosting your events in Alcotraz allows your guest to have some semblance of what life might be like behind bars, just minus the drinks.
To enquire or book this venue, kindly contact us.