Capacity
Pavilion One Seat: 200-400 / Reception: 450
Pavilion Two Seat: 350-760 / Reception: 800
Pavilion Three Seat: 120-250 / Reception: 275
Pavilion Combined Seat: 810-1100 / Reception: 1100
Exhibition Hall Seat: 520-740 / Reception: 900
Various Rooms Seat: 15-280 / Reception: 20-280
Venue Info
Ascot Racecourse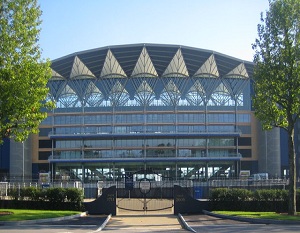 Ascot Racecourse has a proud reputation for having hosted some of the most prestigious corporations in the world. From an executive meeting to a large corporate presentation, you will be accommodated in style.
Outstanding architectural detail and 21st century technology allow you the freedom and flexibility to realize the most complex event requirements, fulfill your communication and business objectives and inspire your audience.
Magnificent rooms, stunning views, private roof terraces and the breathtaking galleria can be used individually or in combination to suit any occasion perfectly. At Ascot Racecourse, we can offer our clients: * Conference and training events from 10 to 3000 people * 300 meeting and dining rooms, including 262 private boxes (10-60 people) * State-of-the-art facilities including wireless technology.
Spectacular galleria offering over 4000m² of exhibition space within a 27m high atrium * Flexible, purpose-built undercover product areas * Direct vehicular access and loading bay entrances for large exhibitions * 179 acres of beautiful parkland * Private dining for 2 to 3000 people * Fresh produce carefully prepared on site
The open spaces of the Parade Ring, Old Paddock and Silver Ring provide ample opportunities for a variety of team building and motivational activities. These spaces can be used individually or in combination allowing you the flexibility to realise the most complex event requirements.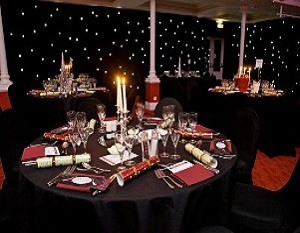 During the summer months of June and July, the triple decker marquee situated within the picturesque Old Paddock Lawn area overlooking the saddling boxes provides the ultimate venue for a quintessential summer ball from 500-1800 people.
The Parade Ring Restaurant is the jewel in the crown of the Grandstand and the finest restaurant at any racecourse in the world. Overlooking the Parade Ring, this 400 capacity facility is also ideal for conferences and private banqueting.
The Pavilion is one of the original buildings retained in the redevelopment and has been extensively refurbished. With a capacity of 1770 it is an impressive space for conferences, exhibitions and private functions. Ascot is situated in beautiful countryside, only 50 minutes' drive or train journey from central London.
Located close to the M3, M4, M40 and M25 motorways and to London Heathrow, Ascot offers easy access for all visitors and excellent on-site parking.
To enquire or book this venue, kindly contact us.