Capacity
Total venue max standing 70
Cabaret 50
Boardroom 36
Venue Info
Coopers Studio Woolwich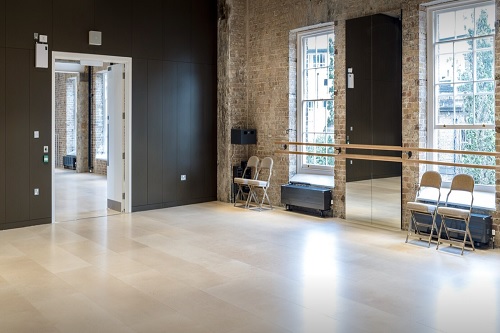 Coopers Studio is one of Woolwich Works smaller event spaces for hire.
At 11.4m x 8.6m, it has windows that overlook the wide pedestrian boulevard. Its high vaulted ceilings are supported by its original roof trusses making the space feel airy & light.
On the western side, there is an internal window that overlooks the Fireworks Factory, making it an ideal support space for larger events.
The venue is lit using Prismatic Glass Factory Lights with tech powers and facilities located on each end. A PA system perfect for speeches and playbacks is also made available along with an Upright Acoustic Piano.
Entrance to Coppers Studio is made easy using a lift or stairs that's leads directly from the main foyer where an adjacent shower and toilet is available.