Capacity
Entrance Hall Reception - 100
Livery Hall Reception - 350 / Sit Down - 224 / Theatre - 240
Reception Reception - 150 / Sit Down - 70 / Theatre - 96
Library Sit Down - 16
Court Room Sit Down - 45
Court Luncheon Room Reception - 45 / Sit Down - 45 / Theatre - 45
Drawing Room Reception - 24 / Sit Down - 12
Thwaites Boardroom Sit Down - 14
Alsager Boardroom Sit Down - 14
Venue Info
Situated in the heart of London City is Clothworkers' Hall, a grand livery hall for hire.
Clothworkers' Hall is a unique venue that offers a magnificent sense of space and occasion for your bespoke events.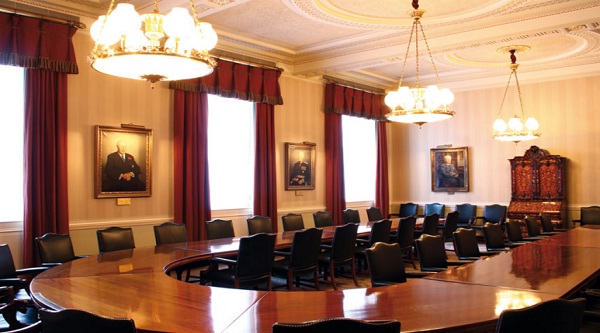 This majestic Hall offers splendour and historical richness that one expects from a traditional Livery Hall, but with the capacity, timeless elegance and modern facilities associated with a twenty-first century venue.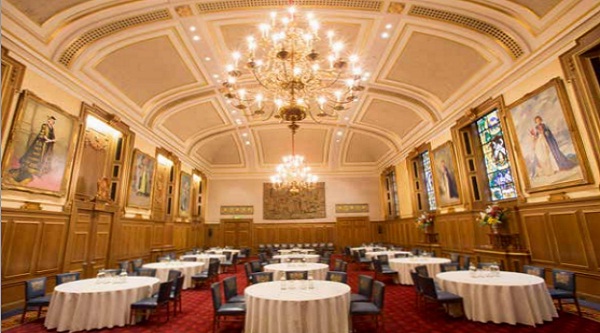 Each room at Clothworkers' Hall has a different era of interior and textile design which helps to create your own atmosphere & moments for every event.
Clothworkers' Hall has nine different spaces for hire – Entrance Hall, Livery Hall, Reception Room, Library, Court Room, Court Luncheon Room, Drawing Room, Thwaites Boardroom & Alsager Boardroom.
To book or enquire about this venue, kindly contact us.