Capacity
Whole Venue 50 - 70
Venue Info
Jenius Social – Multi Purpose Venue
Jenius Social is a perfect space to hire for distinctive and brilliantly bespoke corporate events.
Located in Islington, this vibrant venue specializes in events with a focus on food and drinks and, being a multi purpose and flexible venue, is perfect for hosting events, photo shoots for food/drink related theme and event for filming for online or tv.
The venue is divided into two spaces – The Main Room & A Modern Kitchen.
The Main Room is a blank canvas space that comes complete with up-to-date technology systems. It is perfect for hosting private dining events and meetings.
The other space is a modern demonstration kitchen which is perfect for hosting group cookery classes, photo shoots as well as for filming purposes.
The venue is also ideal for –
– Bespoke Team-Building Events
– Innovative Business Meetings
– Exclusive Private Dining
– Bespoke Events & Product Launches
– Team-Building Brochure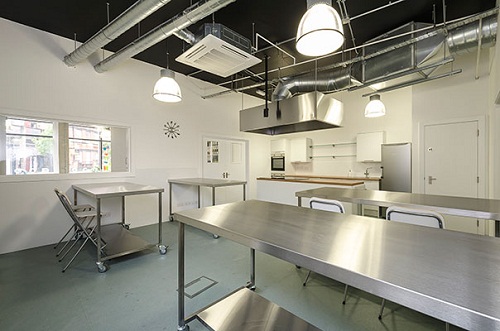 From Meetings to presentations to private dinners or parties, it is the perfect place for those looking to add a touch of difference to their next event.
To enquire or book this venue , kindly contact us.