Venue Info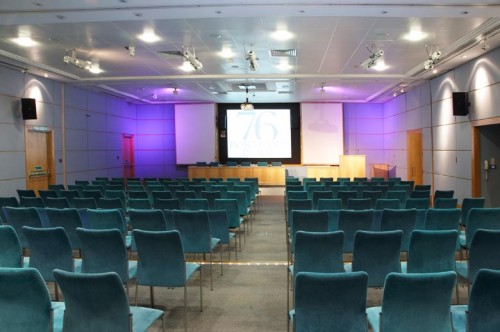 High quality venue in central London. Georgian architecture with a contemporary and flexible central London conference centre. It also doubles up as training and entertainment venue with 12 unique rooms. The venue is close to Regents Park and within walking distance of 5 tube stations.
This venue is member of Conference Centres of Excellence the staff here strive to deliver the exceptional attention to detail that sets this venue apart from the other central london venues.
This contemporary venue with purpose built facilities is in the heart of London. The venue has two lecture theatres & various meeting rooms to cater for every requirement. It can be the perfect place for board meetings, corporate parties, training, private dining, conferences and evening receptions.
Most of the rooms have natural light and it has a clean and modern environment with the original Georgian architecture with high ceilings and beautiful marble floors.
The staff here are known to be friendly and flexible, it has excellent food and superb facilities in an ideal location.
Capacities
• Flexible Seating: From board meetings to corporate parties, from training to private ding, from conferences to evening receptions
• Boardroom
• Training Rooms
• Theatre for up to 170 guests
• Comfortable, with natural light
• Cabaret Style dining
• Rooms to seat 2 to 170 delegates
• 2 lecture theatres with a technician on hand
Facilities
• Central location in the heart of London
• Air Conditioned
• Purpose built modern facility combined with traditional settings
• Wireless internet
• Large theatres have their own registration area and dedicated catering suites
• State of the Art A/V fitted
• Outstanding food
• Experienced and professional staff
• Flexibility, with attention to detail
• Highest standard of service