Capacity
Total venue max standing 300
Seated 60
Venue Info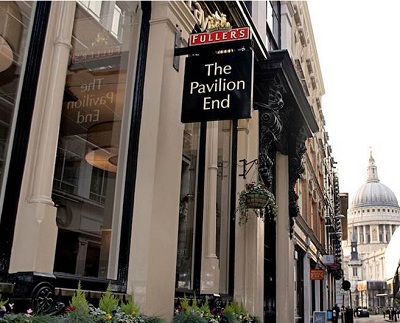 Just down the road from St Paul's Cathedral you will find Pavilion End. A strategically located establishment ideal for tourist and locals alike to rest and take in the sights before carrying on in their journey.
Their menu is based on traditional English classics along with daily specials for those on the go.
With plenty of outside seating, Pavilion End's stunning beer garden offers an idyllic escape from the hustle and bustle of the city.
To find out more, kindly contact us.