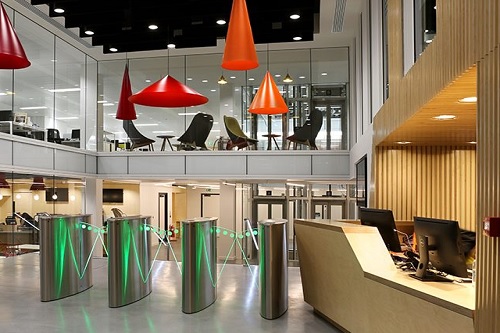 Let us introduce you to a new and exciting venue for hire in Central London: 58VE. It's a beautiful venue in an enviable Central London location offering cutting edge technology in versatile spaces.
The venue really couldn't be more conveniently located. Situated on the banks of the River Thames on Victoria Embankment, just a few minutes' walk from Blackfriars Bridge, there's easy access via tube, rail, bike or riverboat.
58VE has a purpose built ground floor event space for up to 180 people, and three 6th floor meeting room to provide functional working spaces for 8-12 delegates each. Each of the rooms are bathed in natural light with views over the building's classical façade, the River and beyond.
The largest meeting room can accommodate 40 people theatre style. It looks out over the lounge and terrace area, with plenty of natural light, creating a wonderful working space for larger training sessions, presentations and workshops.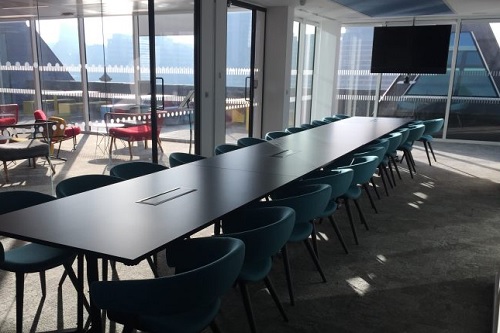 The lounge and balcony can cater for up to 100 guests in an exclusive, welcoming and intimate Central London setting and a contemporary relaxed space that it equally perfect for celebrating a milestone birthday to creating a real buzz around a product launch. There are stunning, uninterrupted views over the Thames and London's skyline from The Shard to the London Eye.
Offering state-of-the-art technology in a cool, contemporary and fully air conditioned space, 58EV has everything you need to keep your audience focused on your speaker's presentation. Broadcast your event beyond the venue with the help of the latest installed plug and play audio and visual events technology to perfectly support and transform your event.
All event spaces are flexible and can be set up in a variety of styles to suit a wide variety of events – anything from small private meetings to large conferences, seminars and training workshops, informal drinks receptions, product launches, private parties and wedding receptions.
For more details about 58VE on London's Victoria Embankment, or to get the best deal on booking this venue, please contact the friendly team at Best Venues London on 020 71868687 or send us your enquiry.