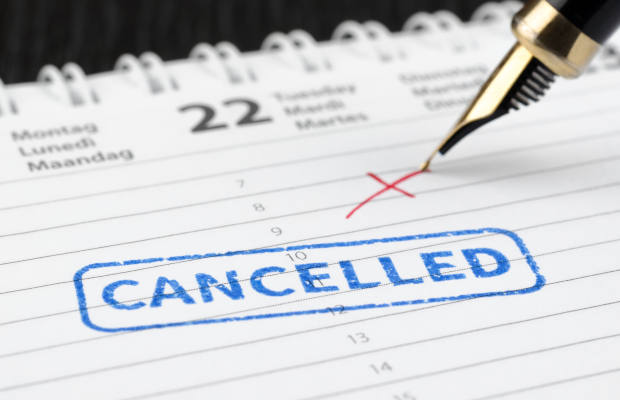 It doesn't matter whether you're a seasoned event planner or a newcomer to the task, organising your company's Christmas party, a business event or private celebration is always a big undertaking. When all your planning efforts pay off on the day (or night), it can be the best feeling in the world. But what if something goes badly wrong?
Potential disasters befalling your event can range from lack of attendance (what if nobody turns up?) to a cancelled speaker or entertainer, to serious technical glitches or WiFi outages. But surely one of the worst case scenarios is a short notice cancellation by the venue. What now?
Obviously, every professionally managed events venue will work hard to ensure they never ever have to cancel a booking. After all, their reputation will be on the line, quite apart from the obvious loss in revenue. So if this unfortunate situation should arise, you may take some comfort from the fact that it will be as much of an emergency for the venue as it will be for your event.
Sometimes, accidents just happen and there's nothing anyone could have done to prevent it. A cancellation may be freak weather related or there could be something drastically wrong with the building. Maybe a storm caused a tree to fall, caving in the roof of the restaurant you had booked for your private dining event. Maybe the company who owns the venue has suddenly gone into administration. Anything is possible.
The most important thing you can do is to consider all eventualities beforehand. 'By failing to prepare, you are preparing to fail', says a famous quote. So discuss your concerns with the venue and make sure that every conceivable possibility is covered under the event hire terms and cancellation policy, including a minimum notice period for cancellations.
Also discuss the fallback options, so you know in advance to what extent the venue will take ownership of the problem and help you relocate your event to another venue at the last minute. You should expect any reputable venue to immediately reach out to their own contacts and move heaven and earth to transfer your event to an alternative but equally suitable venue.
All well and good, but what if you're faced with the nightmare scenario where your event is literally all dressed up with nowhere to go? Don't panic, call Best Venues London on 020 7186 8687 and leave it to us to sort it out.
Our knowledgeable team has a knack of finding the perfect space for every event and venues for all occasions. We're fast and professional, and we're free. We have our finger on the pulse, can get venue ideas to you within the hour and proposals within 4 hours. Call us to check for last minute availability in the weeks leading up to your event when you've been let down by your planned venue, and let us be the heroes that save your day.