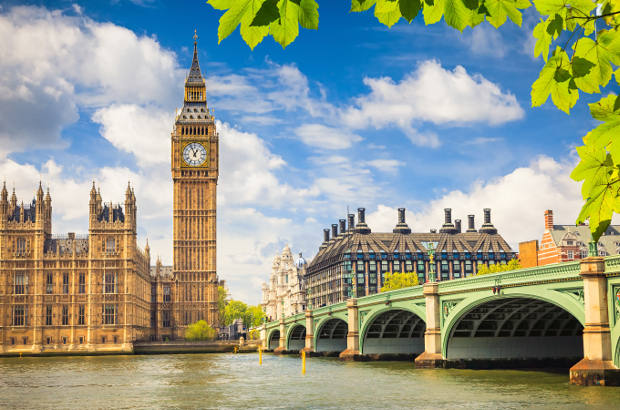 London is one of the world's most popular destinations and has long since held the top spot as the most popular capital in the world. In terms of the city's appeal, there is simply no better place to hold your next business function, networking event or corporate conference.
Whether your organisation is already based in London, elsewhere in the UK or abroad, you would do well not to miss out on the exceptional event and conference facilities the UK capital has to offer. In addition to the incredible breadth of venue choices available across all price points, London venues operate in a mature, sophisticated events market. Accustomed to going the extra mile for their corporate events clients, you can expect venues to deliver the kind of wow factor that makes your event stand out from the crowd.
Here are 7 reasons why, when it comes to business events, London is the obvious place to be.
1 – Venues galore
Whatever kind of venue you are envisaging for your event, you'll find the perfect solution in London. In addition to the sheer volume, there's an amazing variety of locations and spaces to fit every type and size of event, business, brand or product. Historic opulence or industrial chic? Check. Modern practicality or funky charm? Check. Eco venues? Retro spaces? Cosy pub function rooms? Swanky city venues? With over 2000 venues to choose from and unrivalled facilities that designed to meet the needs of the most demanding delegates, you are spoilt for choice.
2 – Industry expertise
The events industry in the capital attracts the most experienced and talented professionals from all over the world – it's the place to be for the best in the events business. For clients, this means there's an incredible pool of talent in a concentrated geographical space with valuable skills that can be put at your disposal. Many venues have their own in-house events team whose job it is to make the venue delivers an exceptional experience for you and your guests. Here at Best Venues London we provide a free professional venue finding service to help you find the perfect space. Call us on 020 7186 8687 today.
3 – Bells and whistles
What's the difference between a standard business event and one that is talked about for many months? With event planning, all those extra little details can either make or break your event, or even take it to the next level. In London, you have access to the best resources. From creative photography to Twitter walls, cutting edge AV technology to interior design, world class catering and entertainment and much else besides, many venues will have their own carefully selected partners to ensure your corporate event will be truly special.
4 – Easy transport
With no less than 5 airports, an extensive Underground network, a network of over-ground trains and buses, not to mention the iconic black cabs, London is one of the world's best connected cities and a major hub for national and international business. Add to that the  planned Crossrail connection from East to West, and you'll see that travelling in and around the UK capital is now better than ever before.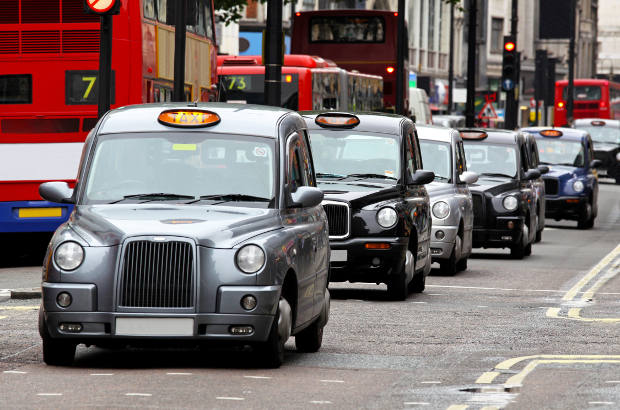 5 – International prestige
There is no doubt that holding a business event in London gives your organisation credibility – it says you mean business! The city is home to some of the biggest companies in the world in addition to a vast network of media, PR and social media influencers that can get you valuable exposure that far exceeds other locations. As one of the undisputed centres for global business, London has a wealth of commercial and media opportunities that you can use to make useful and lucrative business contacts.
6 – Technology hub
As one of the world's leading centres for tech, it is no surprise that London's conference venues and business event spaces are exceptionally well equipped for all your digital needs. Safe, secure and fast WiFi, state-of-the-art AV equipment, video conferencing and live streaming services, social media engagement – these all come as standard in most London venues. And if you want to enhance your event further by incorporating wearables or VR, you couldn't be in a better place to find the right people to make this possible.
7 – Tourism and entertainment
As one of the most popular destinations in the world, London now pulls in over 19 million visitors every year. Major tourist attractions range from heritage sites such as Buckingham Palace to contemporary sightseeing spots such as the London Eye and the City's iconic and quirkily named office buildings. For delegates, being able to combine a business event with the opportunity to explore the rich culture and history of the UK capital puts your event a cut above the rest.