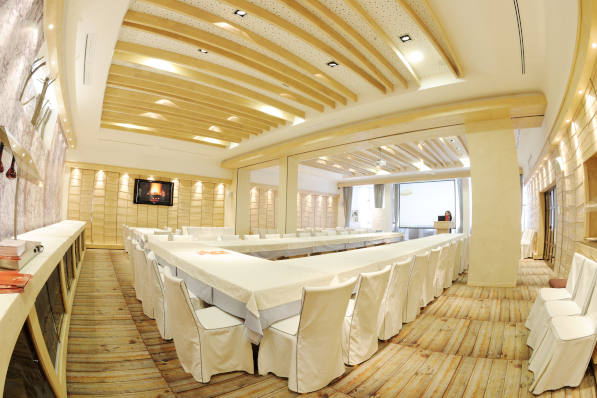 Choosing the right venue for your corporate event or party is a key decision. It's not something you should proceed with blind, not having seen the venue with your own eyes. Arranging a site visit of your shortlisted venues is essential. It's the only way that you can experience each venue's ambience and setting, its location and how to get there, the facilities and services on offer.
If the site visit and tour match your expectations and deliver what you need, and the real-life venue is as good (or sometimes better!) than the website promises, then you're ready to make a booking. If not, move on, plenty more fish in the sea.
At Best Venues London, we've seen more venues than you've had hot dinners. With our vast database of venues, decades of industry experience and a real knack for sourcing unique spaces for our clients, we're ideally placed to help.
Why not give our friendly team of professional venue finders a call on 020 7186 8687 to see how we can help? Once we have your brief, we get to work straightaway and will email you suitable venue suggestions within hours. Of course, we can also organise site visits for our clients and give you some useful advice about what to ask the on-site events team.
Go prepared
Treat any site visit like an important business meeting and prepare accordingly. Collect all relevant information including floor plans, room layouts and prices. Have a detailed agenda, with specific questions and points to cover while you're there, and keep referring back to it. It's all too easy to get distracted by the flow of the visit, so make sure you're not thrown off course.
Whether you're organising a wedding or a company event, make sure everyone who needs to view the venue is free to attend. From the ultimate budget holder down to every supplier that you will be instructing – caterers, entertainers, etc – it's important for everyone involved to get a feel of the place and to ask any specific questions they may have.
Consider your guests
Think like one of your would-be attendees so that you can assess how practical your venue choice is. How easy is it to find, how long to get there and by what means of transport? How far is the nearest bus stop or train station, and what about on-site parking or overnight accommodation? The more convenient your venue is, the greater the turnout is likely to be.
Does the venue itself fit in with the atmosphere you are trying to create for your event? Are you looking for a buzzing, urban space full of creative energy, and with plenty to do in the vicinity? Or a tranquil rural retreat in which to celebrate in style? More of a business or social space, or both? What's the style of décor and the type of people visiting?
View the space
The most important part of your visit will be the tour of the available rooms and event spaces. Your task is to get a clear idea of room capacities, table layouts, presentation areas, breakout spaces, dining facilities, cloakrooms etc. and to check whether the space is a good fit for your business meeting, away day or milestone celebration.
Now is the time to ask all the awkward questions. From the location of power sockets and blackout blinds to specific AV/IT requirements, from catering for dietary needs to on-site leisure facilities, you need to really 'get under the hood of the car' before you're ready to make a booking.
Take photos
Information overload can be a real problem, so how can you make sure that you've captured all the relevant details and remember them when you're back at the office? We would always recommend that in addition to taking notes, there's really no substitute for taking plenty of pictures.
Why not use your smartphone to capture useful images of every event space along with communal areas and key venue features? Whether you're trying to remember the window dressings in the main conference room or the different configurations for breakout space, a visual record will come in extremely handy.