Capacity
Dinner Formal : 22 / Barge : 60
Venue Info
The Electric Barge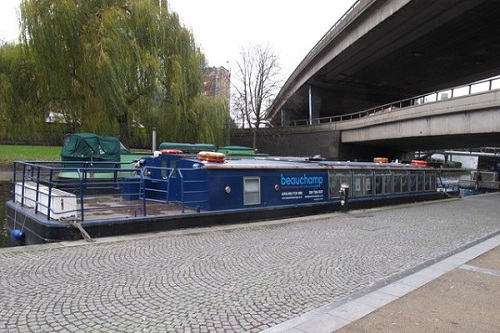 With scenic routes and an interesting way to get around, The Electric Barge is one of London's unique and one-of-a-kind venue that is perfect for hosting events.
Moored just moments away from London's Paddington train station, The Electric Barge comes with two large open decks and a fully heated interior.
The Barge is able to sit up to 60 guests in comfort while a formal seated dining setting can house up to 22 people.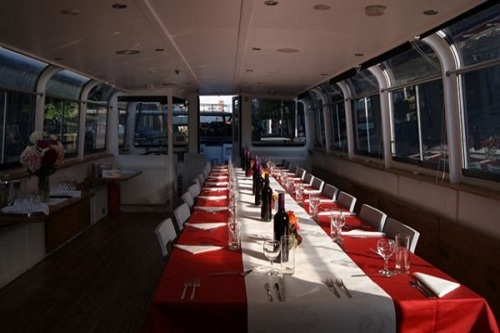 The Barge comes complete with state-of-the-art facilities which includes a 42″ LCD TV screen, laptop, Macbook, PA and integrated sound system and unlike other boats the Electric Barge runs on electric batteries as opposed to diesel engines. That means greener, cleaner and quieter running with no diesel discharges into the water.
The barge is the only boat of its size to date that comes fully accessible to wheelchair users. It also comes with a wheelchair ramp, electric lift and accessible toilets everyone can enjoy a trip on London's waterways.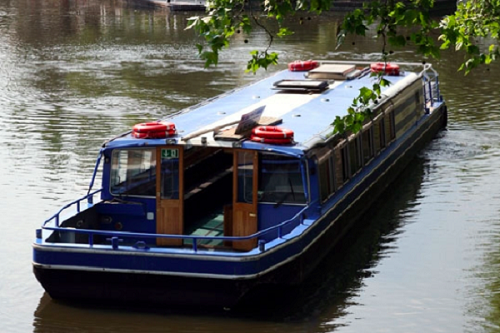 This unique venue is perfect for hosting Barbecues, Charity events, Christmas Parties, Concerts, Conferences, Corporate Away Days, Corporate Hospitality, Dinners, Exhibitions, Film Locations, Launch Events, Meetings, Parties, Presentations, Press Launches, Receptions, Roadshows, Seminars, Showcase Events, Team Buildings, Wedding Receptions and so on.
Routes-
Moored in Paddington, the Barge sets a course East along the Regent's Canal via London Zoo and Camden Lock or West along the Grand Union Canal, taking in the scenery of the beautiful countryside.
To enquire or book this venue, kindly contact us