When would you choose a blank canvas events venue?  Blank canvas or dry hire venues make the ideal solution for creative agencies and brand marketing companies who organise events for their clients. Many will allow you to bring in your own production team, lighting and catering staff.  This means that you have complete control of the event from start to finish and are not reliant on using a venue's in-house teams.
Some are simply a shell where a lot of production is required, whilst others offer blank white space.
Aren't all dry hire venues huge?
They range from huge industrial warehouses to small galleries and depending on what type of event you are planning, there are blank canvas venues with a capacity of 30 up to a capacity of several thousand.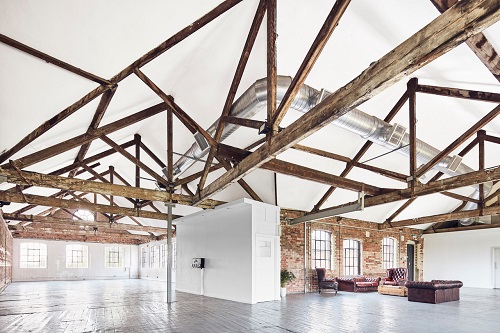 Can I book a dry hire venue even if I want to book a private event?
Of course you don't have to be an agency to book a dry hire venue – they can also make great locations for meetings and conferences, private events and even weddings.
Do I have to use the venues' in-house production, lighting and catering suppliers?
Some do require you to use their tried and tested suppliers, but others give you a free reign to use your own.
Contact us now for ideas on the perfect blank canvas venue for your next event/